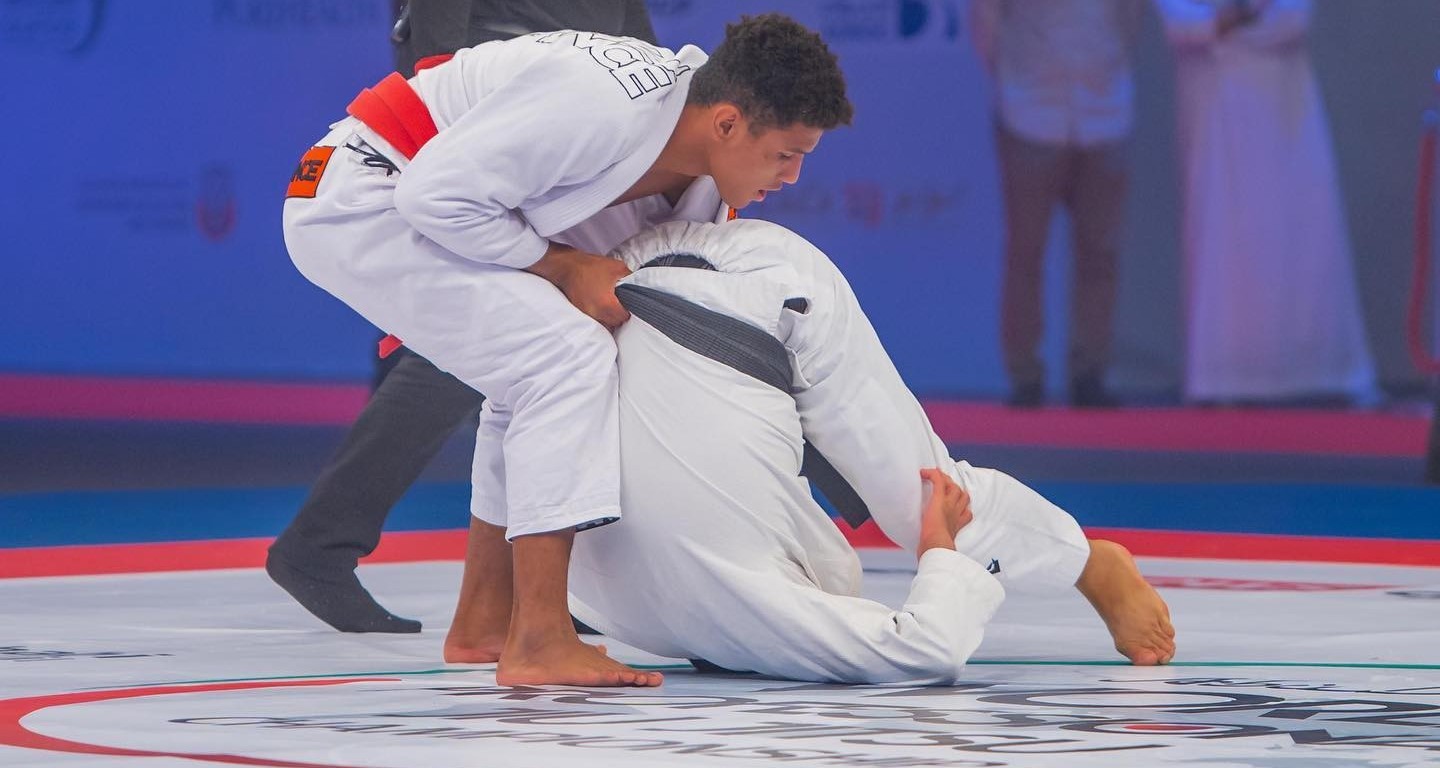 Countrymen face off for a spot in the main brackets of the Abu Dhabi World Professional Jiu-Jitsu Championship 2022
November 17, 2022



The first batch of black belt athletes from the Adult division sprung to action today in the AJP Abu Dhabi World Professional Jiu-Jitsu Championship 2022. On this Thursday, November 17th, the Jiu-Jitsu Arena held the country qualifiers for both the men's and women's categories, the latter contemplating brown and black belts in the same bracket.
Some well-known names were in the mats for today's qualifiers. One such name is Meyram Maquiné Alves. In the 62kg division, the Brazilian athlete had to come out on top of three matches, with two of those won by submission, to save his much-deserved spot in the main bracket, which begins this Friday, November 18th. Another highlight on the male side was Rodrigo Diego Sodré, in the 69kg division. With one victory by submission and two others by score, the Clube Feijão's athlete put his name in the main bracket.
In the women's category, Izadora Cristina Silva was the event's highlight. Aiming for the main bracket of the 70kg division, Izadora went through a rough qualifier filled with high-caliber fellow countrywomen. In her journey to tomorrow's bracket, the Brazilian black belt fought in three very intense and highly technical matches, using the score to overcome all her opponents.
Check the results of the country qualifiers here, and stay tuned tomorrow for the main brackets of the ADWPJJC 2022!