Best of grand slams
The Abu Dhabi Jiu-Jitsu Pro (AJP) has announced important addition to the competition and ranking format for the upcoming 2020/2021 season. The updates aim at making the season even more thrilling for fans and for athletes. The new addition will guarantee a more competitive environment in each and every event of the tour, from local tournaments to all six editions of the Abu Dhabi Grand Slam World Tour.
The first big change is the limitation of ADGS events to purple belt, brown belt and black belt divisions only, both in the adult and Master 1 & 2 age groups.
The entry system in ADGS World Tour events has also been updated. Athletes will have to qualify through points acquired in local events in the National Pro, International Pro and Continental Pro series.
The ADGS Rio de Janeiro, London and Abu Dhabi will be classified as Prime stops offering to the winners 3000 points and so on.
Another big change is the creation of ranking by weight classes instead of a single ranking for each belt color. At the end of the 2020/2021 season, the best athletes in each weight class will receive an award.
**************
Abu Dhabi Grand Slam world tour rank
1. Ranking System
Athletes sum points from 5 Events: Miami, Moscow, Rio de Janeiro, London, Abu Dhabi.
Limited to Purple Belts*, Brown Belts, Black Belts (Adult & Master 1 & 2). *Juveniles Purple Belts are allowed to fight in Adult Divisions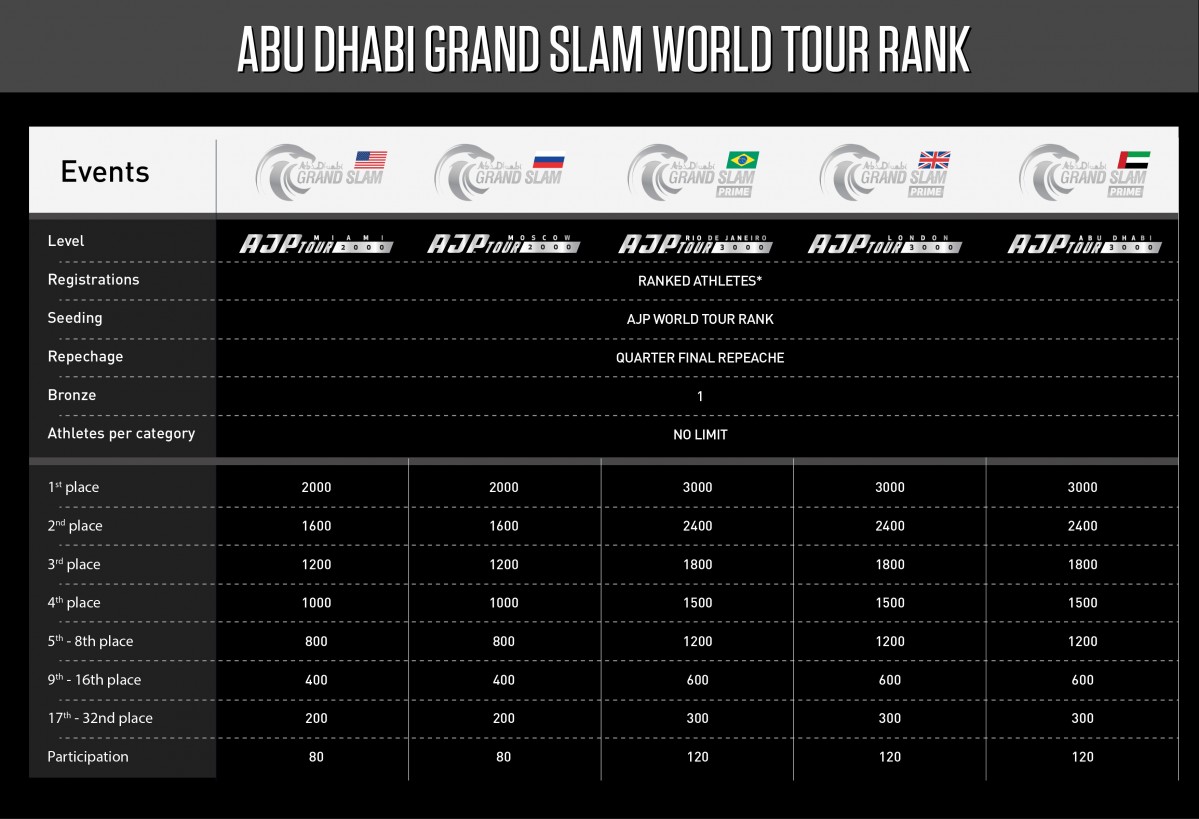 2. Qualification System
Athletes need to acquire points through participation and results on local events (National Pro, International Pro, Continental Pro).
3. Awarding System
Each Stops has prizes by Weight Class
End of the season award will be handed out to best athletes in each weight class within a belt color.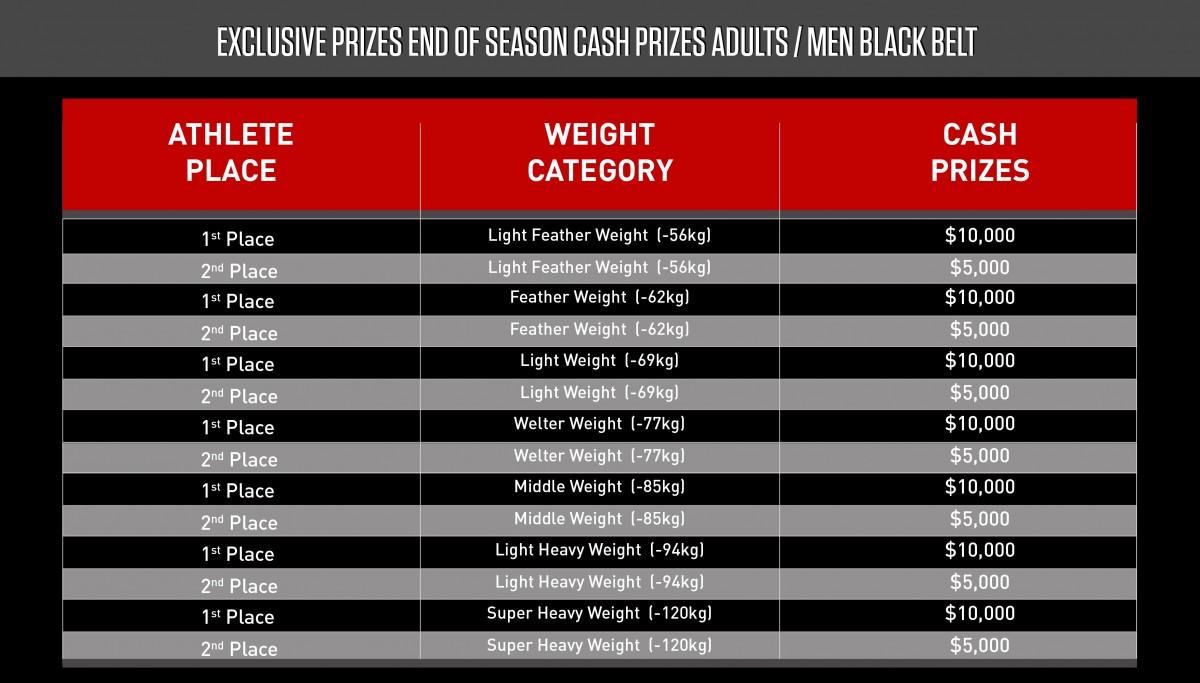 **************
Click here to find out more about -->> AJP Carrer Prizes